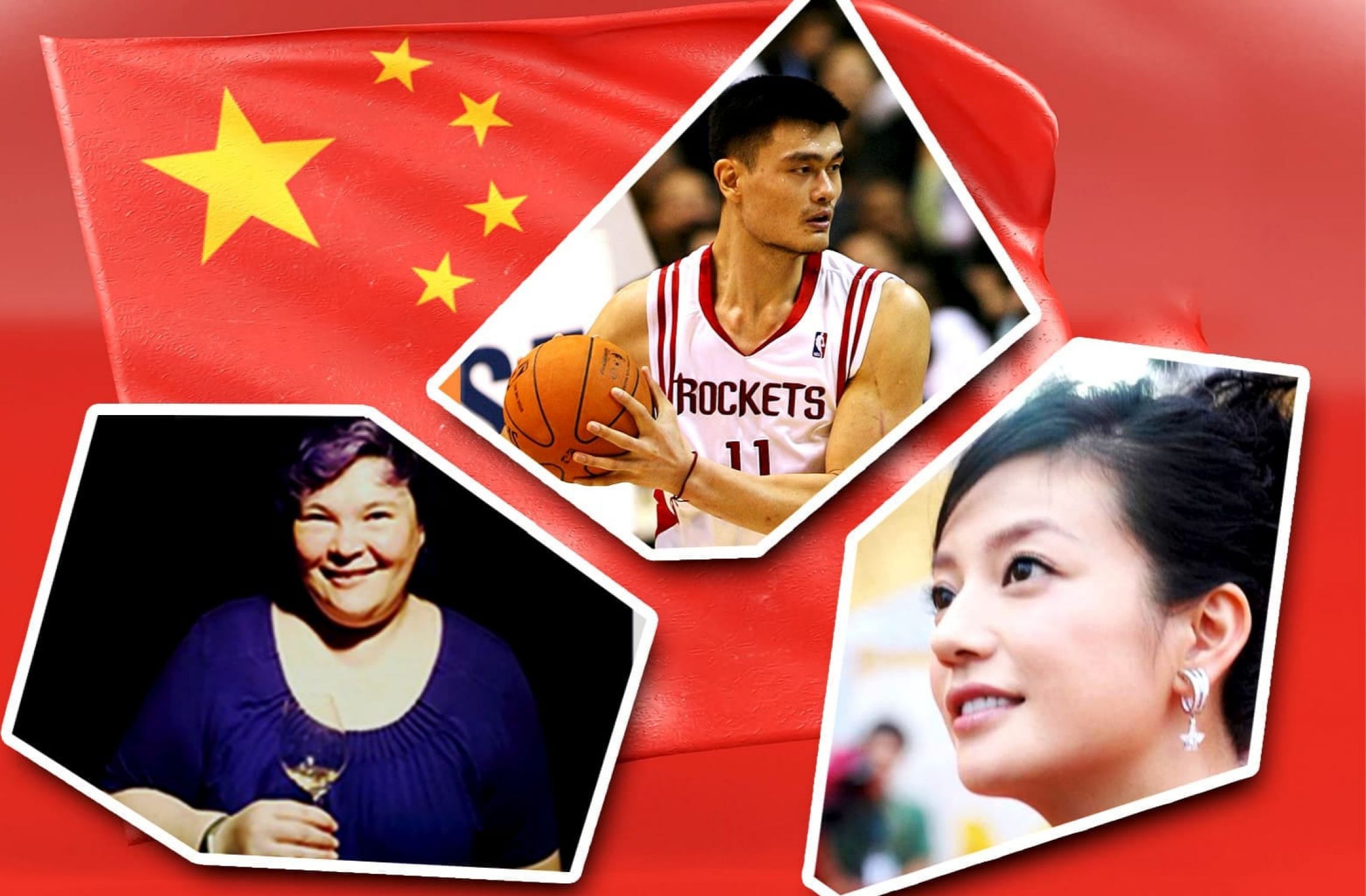 Top Key Opinion Leaders (KOLs) for Wine in China
30/01/2019
Here are some of the top Key Opinion Leaders in the wine industry of china
While the most famous Chinese KOLs are in fields like beauty and fashion, there are now a growing number of KOLs in the wine industry. These KOLs include traditional wine experts – such as wine writers, journalists and wine educators – as well as web celebrities who have made wine part of an affluent, upwardly mobile lifestyle, especially for young millennial Chinese.
Wang Schengen, founder of Lady Penguin
While her Internet nickname is "Drunk Mother Goose," Wang Shenghan actually has a very impressive pedigree as a graduate of both Brown University and Le Cordon Bleu. Lady Penguin (Qietuan.org) is now the biggest and most active wine community in China, with 1.5 million fans on social media and 8,000+ subscribers to the Lady Penguin wine club. She is most famous for her attention-getting video wine reviews on Weibo, some of which feature her scantily dressed or bathing in a luxurious bathtub while drinking wine. Her wine shows have now picked up more than 200 million views. As both a social media channel and an online wine retailer, Lady Penguin has now expanded its footprint to include wine tastings, wine events, wine guides and even operating a trendy wine bar in one of Beijing's hottest districts (Sanlitun).
The Chufei Churan twins
Known as "the Kardashians of China," the Chufei Churan twins have made a name for themselves by expanding the world of wine to young female drinkers in China. In fact, the twins are so influential that Wine Australia recently partnered with them to promote Australian wines in China. Wine Australia offered an all-expenses-paid trip to Australia, where Chufei and Churan took selfies, live-streamed videos to followers on social media, and participated in food and wine tastings. Wine Australia reportedly paid AU$34,000 for the full cost of the two-day trip, all in a bid to gain cachet with Mainland China's young female wine drinkers.
Zhao Wei
Zhao Wei (also known as Vicky Zhao or Vicki Zhao in the West) is perhaps the best example of a Chinese actress, pop singer and movie star who has now become an unofficial ambassador for the wine industry. In fact, she is now the owner of her own French wine chateau, Chateau Monlot, in Bordeaux's St. Emilion. On Tmall.com, her Internet fame is so great that Chateau Monlot is now one of the five biggest wine brands on Tmall.com, right next to Lafite Rothschild. In 2015, Decanter China wrote about her efforts to develop an entry-level, affordable wine under the Monlot label. Since then, she has reaffirmed her passion for Bordeaux wine by purchasing two more chateaux, Chateau La Vue and Chateau Senailhac.
Carina Lau
Carina Lau is a Hong Kong actress and movie star who launched her own online wine and champagne brand back in 2015. Notably, she chose to announce the launch not in China, but at the wine & spirits fair Vinexpo in southern France. Wines available for sale on Alibaba under the Carina Lau name include high-end Bordeaux wines, two champagnes and sparkling wine. Lau is married to movie star Tony Leung and is also the owner of other cosmetics, fashion, jewellery and lifestyle brands.
Oliver Zhou
Oliver Zhou is the managing director of Vinehoo.com, one of the most influential wine-only B2C e-commerce sites in China. Of the top wine KOLs in China, he has much more of a classic wine background than newer web celebrities. For example, he was the Cathay Pacific Hong Kong International Wine & Spirit Competition's 2016 Young Communicator of the Year. At Vinehoo.com, Zhou spearheads the website's content creation efforts, including content for both WeChat and Weibo. Zhou also led the development of Vinehoo's first online education program, as well as the creation of an animated video series around wine.
Yao Ming
Perhaps best known in the West as one of the world's best NBA basketball players, the 7-foot-tall Yao Ming is also one of China's most visible wine ambassadors. In addition to owning the Yao Family Wines winery in Napa Valley, Yao Ming has also partnered with Tmall.com in China to promote wine, including attending the Tmall Wine & Spirit Festival in Shanghai. Wine fans will also remember that Yao Ming was the cover story ("Yao Ming's 97-Point Napa Wine) of the first-ever issue of the Mandarin edition of Wine Enthusiast magazine back in May 2012. Yao Ming has also been featured by U.S. business magazines like Forbes for his involvement in the wine industry.
Fongyee Walker, MW
As China's first-ever Master of Wine, Fongyee Walker has emerged as one of China's top wine educators and wine experts. After attaining her MW, Fongyee Walker co-founded a wine consulting agency, Dragon Phoenix Wine Consulting. Walker is at the forefront of bringing education and professionalism to China's wine industry, with the goal of making wine much more of an everyday drink to be enjoyed with a good meal rather than a rare luxury or sign of social status.
Terry Xu
As a wine writer and educator, Terry Xu has more than 250,000 followers on WeChat and Weibo. He is the founder of Aroma Republic, a Shanghai-based wine consulting and marketing agency. He is also a writer for Decanter China, where he has discussed and written about many topics that are relevant for China's young millennial wine drinkers, including the Alibaba 99 wine festival, the rise of live-streaming wine shows, and the best wines to drink for Chinese New Year. Terry Xu studied in Bordeaux at BEM (Bordeaux Management School, now known as Kedge Business School), has been certified by 6 different wine regions or countries, and has conducted over 500 wine tasting sessions.
Kent Tsang
Kent Tsang, a native of Guangzhou, is best known as the editor-in-chief of the Black Wine Guide, which offers reviews and ratings of high-end, premium wines for China's luxury market. She is also a journalist, judge and marketer. Her previous experience includes being Chinese edition manager of Le Pan magazine and deputy editor and managing editor of WINE Magazine. In terms of social media, Tsang's team has gained a lot of acclaim (and more than 130,000 followers) for their clever use of wine review videos on the social media platform Douyin (also known as TikTok).
What all of these Chinese KOLs have in common is a passion for wine. Across a wide variety of social media and traditional media platforms, they are helping to raise the profile of wine brands, both foreign and domestic, across China.
Image Source:
https://en.wikipedia.org/wiki/Zhao_We
https://everipedia.org/wiki/lang_en/Yao_Ming/
https://www.thedrinksbusiness.com/2017/03/uncorked-fongyee-walker-mw/