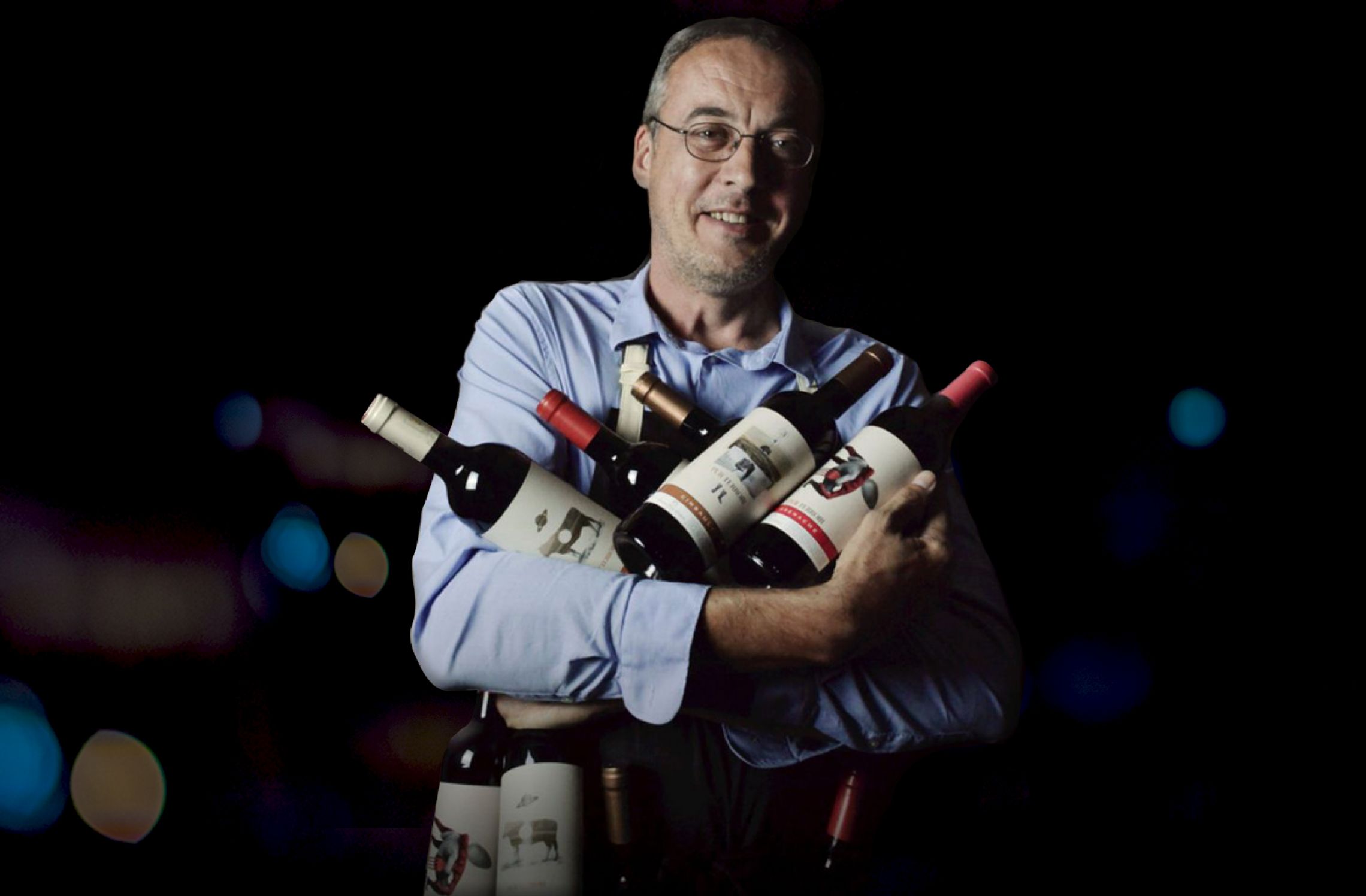 Q&A with Nicolas CARRE, CEO of Red Drop, China
27/12/2018
In an interview with CWC, Sommelier Nicolas gives insight into the wine business and the role of a sommelier
Nicolas is involved in the international wine industry for 30 years now and 20 years of his professional experience has been in Asia. He's currently CEO of Red Drop, a wine importer and distributor covering all China. Nicolas CARRE offers great services as a Sommelier, wine educator and consultant for private customers, wine clubs & Corporate Companies. He is well introduced in French and Chinese wine market with local brands, wineries and Import-Export network market. He has been a sommelier at OIV oenology training program for winemakers around China and has organized wine events with internationally recognized wine critics. As a consultant, Nicolas has selected a large selection of wines for importers & sells organizations. He also publishes some wine critics for French & Chinese magazines.
What really drives you when it comes to wine?
Everything about wine drives me crazy and passionately… As per tea, I enjoy trying to keep the traditional way to serve a bottle of wine. This is the role for sommeliers since the beginning… Knowing the wine regions is one thing but Sommelier needs to concentrate also on the service and management of wines. I am so excited to see my consumers interest for the wine service ceremony…
What food and wine trends are you seeing at the moment?
I never believed in food and wine pairing in the Chinese market… I personally think that even in Europe this is just a marketing purpose. Let the people enjoy their favourite food and their favourite wines. No one will always agree with all these food and wine pairing that some people try to bring all the time. 20 years ago, sommeliers used to pretend red wine with cheeses… Now they disagree and tell us about white wines, but cheese hasn't change taste!!
What you look for when you plan to buy wine for your business?
Before I buy wine for my business, I spend time to taste the wine and share it with my chinese friends or partners. Every market in the world has its preferences and you can't just import wines that you only like. Chinese market is different with Europe and America in terms of prices, styles, and wine understanding. I first bring into the market wines that fit with Chinese palate and I also try to anticipate the new tendency for this market… Buyers are not the same than 10 years ago and customers expectation is changing…
What are some challenges you face as a sommelier?
As a sommelier, I'm facing challenges every day. I constantly check wine reviews to update my knowledge, I also have to deal with "prejugés" about wines. Those "prejugés" who makes customers confused and hesitating… they are a lot in China! On a personal aspect the biggest challenge I used to deal with when I started in Beijing was to convince people that my "sommelier" diploma is much higher level than a simple wset3…
What do you think is the most important element of a good wine list?
A wine list is usually done with different criteria like the style of the place, the food served, the price range and others which can be different from place to place. A good wine list must reply to all these criteria! For me, one of the most important element must be the diversity in taste, regions and prices, knowing that every customer is different!...
How has the role of the sommelier evolved in the last 20years?
The role of a sommelier to me is the same since the beginning: Be at customer's service for wine and beverages. What have changed is the multiplication of diplomas which are not all for wine service, but rather wine knowledge. Unfortunately people believe wine knowledge give them the chance to be called a "sommelier".
Which varietals or countries are in demand these days for your business?
After the Cabernet Sauvignon Parker's style, I am happy to see Chinese consumers interested in many other grape varieties such as Syrah, Grenache, Tempranillo, Barbera, Sangiovese… Single grape Cabernet franc is also becoming very popular in my everyday business.
How you define a good sommelier?
A good sommelier needs to have strong knowledge about all kind of wines and beverages. He also need fair skills in service and management of wines… This comes with experience! But more than that, I expect a good sommelier to be simple and very attentive to customers' requests in order to reply to customers' needs instead of what he think is the best for him…
What does your typical day really look like?
No one day looks like the same to me…. Being a sommelier and selling wines makes my days complete. I have to contact regularly with my customers willing to fill up their wine fridge… I also sometimes spend more times preparing a training or an event… Both are equally pleasure to me.
Registrations for 2019 China Wine Competition are closed. The judging will take place on 4 November 2019 and winners will be announced on 25 November 2019.