Spain Gets Best Wine At The 2020 China Wine Competition
06/01/2021
The 2nd edition of the China Wine Competition is pleased to announce the 2020 winners. More than 56 different grape varieties and wines from 15 countries were submitted in the 2nd annual competition.
The China Wine Competition looks to recognize, reward, and help promote wines that have successfully been created to identify with and target a specific wine drinker. For any wine brand to earn its place on a retailer's shelf or a restaurant's wine list - and then vitally stay there - they need to be marketable and consumer-driven and not just produced in the general hope it can find enough people willing to sell and buy it. That is why the China Wine Competition is different. It will single out and shine the spotlight on those wine brands that consumers really want to buy in China and have a clear market value for trade buyers.
This year's competition was the best as far as the quality of wines entered, according to the judges.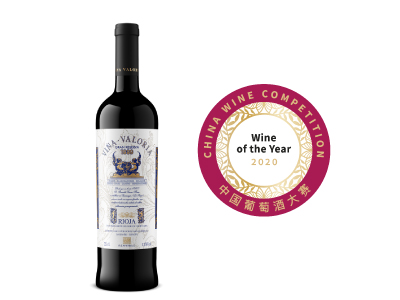 1999 VIÑA VALORIA GRAN RESERVA by Bodegas Valoria S.L won 2020 China Wine Competition wine of the year.
There were 21 gold winners, 148 silver winners, and 63 bronze winners at this year's competition. Here are some gold winners and special award winners:
Wine of the year: Viña Valoria Gran Reserva 1999 by Bodegas Valoria S.L from Spain.

Winery of the year: Bodegas Valoria S.L from Spain.

Best Wine by Quality: 2018 John Hastings Cellar Reserve Shiraz from Fox Gordon from Australia.

Best Wine by Value: Viña Valoria Gran Reserva 1999 by Bodegas Valoria S.L from Spain.

Best Wine by Packaging: Viña Valoria Gran Reserva 1999 by Bodegas Valoria S.L from Spain.
View winners by country and varietal here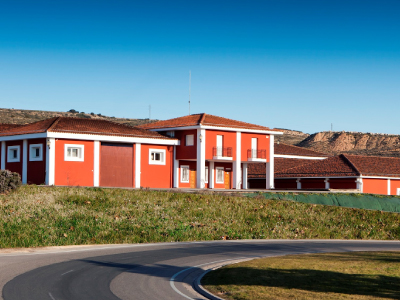 Bodegas Valoria S.L
1999 VIÑA VALORIA GRAN RESERVA by Bodegas Valoria S.L steals the 2020 China Wine Competition show by winning the best wine of the year award.
Bodegas Valoria is located a the top of a small ridge, 1.5 hours drive north. Built-in 1975 this site became the focal point of Bodegas Valoria in the 1990s, as more fruit was sourced from the valley and its surrounds. A visit to this winery is a unique experience, as it provides a rare insight into the engine room of Bodegas Valoria from a winemaking perspective.
The winery has a capacity of a million and a half liters in stainless steel tanks of different dimensions. It also has a park of one thousand three hundred American and French oak barrels. The bodega's motto is "Great Rioja Wines since 1860". It is one of only ten firms chosen from Rioja that can sell the so-called "old vintages" from before 1980.
In order to improve the quality of the wines, the best technologies in the elaboration were key. In addition, the winery invested in and built an underground aging room with a capacity for more than 1,000 oak barrels. The three mainstays for growth at Valoria over time are: an attractive image, classic and elegant; manufacturing quality wines, from the best grapes in La Rioja Alta; and an interesting price-quality ratio.
At the end of 2010, the company became known as Bodegas Valoria, S.L. The winery has the advantage of the domestic and international distribution network of the Navarro López group, which exports 70% of its wines to more than 72 countries all over the world.
To win a China Wine Competition award you will need to score highly in all three areas of our judging criteria. You might have an outstanding quality wine, but if the price and packaging are not right, you will not be recognized by the China Wine Competition.
The score is decided on the following judging formula: Q (Quality Score) + Value Score (V) + Package Score (P) = China Wine Competition Score.
Quality Score: was marked out of 100
Value Score: was marked out of 100
Package Score: was marked out of 100
A separate weighted score was given for each of the three parts of the judging process. The scores were calculated to give a final score out of 100 from which individual prizes will be awarded.
Gold: to receive a Gold medal you need to score 90 or over. Silver: you need to score between 80-89. Bronze: you need to score between 70-79.
To view full results, please click here