Top Wine Brands From The United States
21/11/2020
These wine brands are tasted by the top-level wine buyers of the 2019 China Wine Competition Judging team. If you are looking from some wonderful brands from the USA, here you go.
Quality is one of the several factors that measure the marketability of a wine brand. A high-quality wine brand can fail if it is priced higher or lower than the value it offers for that price. It can also fail to attract consumers' eyes if it does not offer a catchy, storytelling packaging which is made for a specific consumers group. So, it's important for wine brands to sort all these things before they are ready to hit the market.
The China Wine Competition, based in Shanghai, is an annual competition that judges wine brands based on such consumer-centric criteria. Here, all the brands are judged by top-level wine buyers with current commercial buying responsibilities at the hotel chains, retail, wholesale, distributors, etc. If you are sourcing a winner from this competition, you are sourcing a brand that is totally consumer-centric, marketable, and designed for a specific consumer. Here are the top wine brands from the United States.
Tighty Whitey White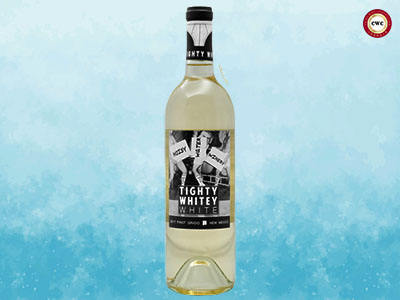 The Tighty Whitey White is a semi-dry wine from New Mexico based Noisy Water Winery. This Pinot Grigio has a citrus, honey, peach, and a hint of spice on the nose. This award-winning varietal almost goes with anything and everything. So, let us know your experience and suggestions on our social media (@chinawinecompetition – Instagram profile).
Alexander Valley Vineyards Estate Chardonnay 2018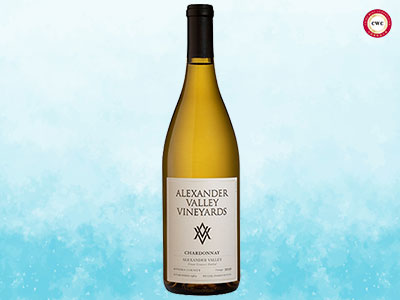 This 2018 Chardonnay from Alexander Valley Vineyards is a classic California chardonnay with just a touch of French oak ageing. Its nose is dominated by fresh fruit aromas of apple, pear, pineapple, and vanilla mixed with floral notes. This vintage is rich and full-bodied with hints of citrus and bright flavors of pear, apple, tropical fruits and peaches. The Viognier adds a floral component and contributes to the rich mouth-feel. This 2018 has nice acid balance, a little minerality and a very long finish.
Tyros 2015 Cabernet Sauvignon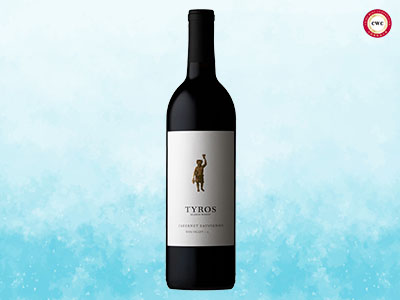 The Tyros 2015 Cabernet Sauvignon from Silenus Winery has a brilliant ruby red color. Its nose displays black cherry, rose petal, vanilla, bay leaf, and toasted oak. On the palate, it has vibrant and deep flavors of raspberry, cherry, and plum with cocoa and vanilla extracted from the oak barrels. It is seamless and wonderfully balanced with bright acidity, deep red fruit, good structure, and a long velvety finish.
Silenus 2016 Merlot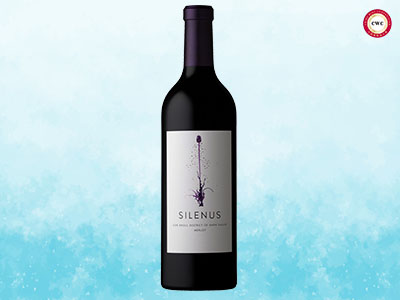 The Silenus 2016 Merlot is a blend of 76% merlot and 24% cabernet sauvignon. It has lovely aromas of ripe plums, violets, vanilla, and oak on the nose. On the palate, it has bright and lush red fruit flavors of black raspberry and plum, followed by dark chocolate on the mid-palate. The finish is clean and long with flavors of wild berries and roasted vanilla. It is perfectly balanced with fruit, acidity, and oak that contribute to a classy and delicious wine.
Silenus 2016 Cabernet Sauvignon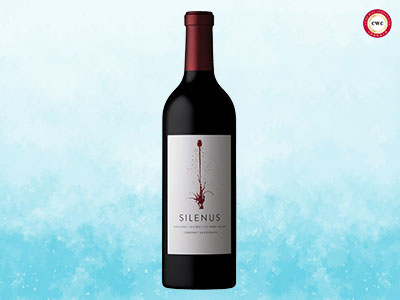 The Silenus 2016 Cabernet Sauvignon has an intense ruby red color with aromas of cassis, plum, black cherry, cinnamon, and toasted vanilla. On its palate, the rich fruit flavors of raspberry, ripe cherry, and plum dance with cocoa and black pepper notes. These flavors direct to a graceful finish loaded with red fruit and chocolate. It is lush while maintaining a bright freshness through the finish.
Ca' Del Grevino Pinot Noir 2012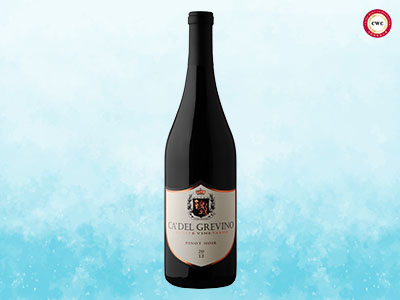 The Ca' Del Grevino Pinot Noir 2012 has a garnet appearance with white pepper notes finishing and a nice rounded mouth-feel and structure. It has aromas of raspberry and fresh pine tree. It's a fruit-driven wine with a creamy texture.
Alexander Valley Vineyards Estate Cabernet Sauvignon 2017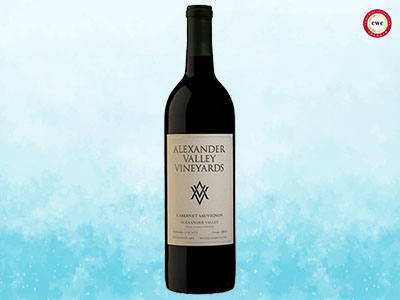 The Alexander Valley Vineyards Estate Cabernet Sauvignon 2017 is a single vineyard wine made with certified organic grapes. It is fruit forward with rich texture. It has aromas of cassis, black cherry, cedar, chocolate, and plum along with juicy flavors of cherry, cassis, blackberry, plum, spice, oak, and chocolate. It is beautifully balanced with a good structure and long finish.
Bourbon Barrel-aged Cabernet Sauvignon 2017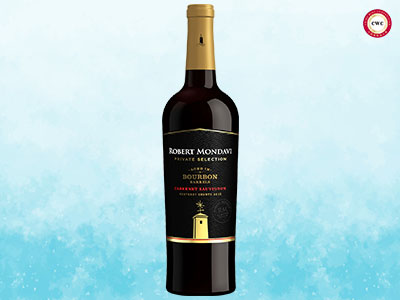 The Bourbon Barrel-aged Cabernet Sauvignon 2017 is a bold and flavorful wine. This layered and complex bourbon barrel-aged cabernet sauvignon has aromas of blackberry cobbler, graham cracker, brown sugar, milk chocolate, coffee, and smoke. On the palate, it has blueberry pie, praline, sweet vanilla custard, caramel and mocha flavors. It has soft, chewy tannins and a hint of toasted oak on the lingering finish.
If you are looking to get your wine brand judged by top wine buyers including Yu Chen - Sommelier at Hotel Indigo in Shanghai, Chevalier (Heyuan) Chen – Head Sommelier at the Canton Disco in Shanghai, and more, enter your wine brands in the 2020 China Wine Competition. Enter before August 31, 2020, to avail the super early bird discount on registration fee. Enter Now.